Bachman & Associates offers homes and property for sale throughout Colorado! We offer the hunting land properties you've been looking for! Learn more here!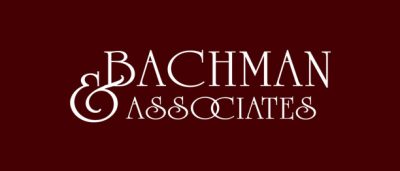 Southern Colorado is filled with extensive private ranches and recreational areas available for hunting. Spread between mountains and prairie land, Southern Colorado hunting properties offer spectacular expanses for all types of outdoor activities. Hunting enthusiasts will find large animals like mule deer, elk, bear or smaller game like coyotes, pheasants, and grouse.
A typical ranch property is a great hunting land option, and many contain thousands of acres of heavy timber stands interspersed with gorgeous tracks of grasslands and meadows. Many properties include lakes and rivers and elevations up to 8,500 feet in elevation. Most of these properties include ranch houses, stables and other amenities included with the purchase price.
At Bachman & Associates, we represent owners of ranches and large farmland properties perfectly fit for hunting, fishing, and other outdoor activities like horseback riding, hiking and rock climbing. These vast properties provide beautiful vistas of the Rocky Mountains and the rolling, wooded lands. Many properties offer magnificent views of the Spanish Peaks. We will help you buy hunting land and guide you through the sales process, from obtaining a mortgage pre-approval to negotiating the purchase and sale process. Our friendly and experienced agents know the local properties and will help you locate the perfect hunting property.
Bachman & Associate's Partner Hunting Land for Sale
Wahatoya Creek Ranch, La Veta - SOLD

Presenting the legendary Wahatoya Creek Ranch previously known as Big Wall Ranch in La Veta, Colorado.
Lush meadows carve a path leading toward the magnificent West Spanish Peak. The incredible rock wall formation towers above the valley establishing an imposing Western boundary to the ranch. Endless recreational opportunities are available including exceptional hunting and brook trout fishing. Wahatoya creek provides a lush green bottom and water rights for the irrigated hay fields.
A 1,952 square foot. territorial home and 1,276 square foot guest house are perfectly nestled amongst the trees along with a barn and other outbuildings. The setting is unparalleled. This is the ranch of a lifetime and will bring years of pride and joy to the most discerning Buyer.
Saddle Horn Ranch, La Veta - SOLD

West of La Veta Colorado lies the 2,680 acre Saddle Horn Ranch. Interspersed between stands of oak and timber are beautiful grass parks and meadows. Oak Creek flows for approximately 1.7 miles through the central drainage, while Indian Creek runs for 1,500′ through the properties southeast corner. With minimal improvements a managers home, a barn and corrals, exclusive home building sites, and imposing views, the The Ranch breathes potential. This potential is exemplified in the dense and vigorous regrowth that followed the 2018 Spring Creek Fire.
With the mitigation complete all that all that remains is to watch potential appreciate into reality.
Andorra Ranch, Gardner - SOLD
The Andorra Ranch offers the opportunity to own a piece of history, exceptional hunting and cattle ranch all wrapped together into one of the finest ranch holdings available in this region. Situated in the mild climate of the Huerfano River valley, the dramatic Sangre De Cristo mountain range to the West provides a stunning setting. Boasting over two miles of the Huerfano River along with 200 irrigated acres provides ample water for big game and cattle.
Hunting on the Andorra Ranch is second to none. Wildlife thrives here with an abundance of elk, deer, antelope and turkey. Rocky mountain bighorn sheep also call the ranch home, living in the rocky crags of the pinion hills located on the Eastern flank of the Ranch.
Thorne Ranch, Gardner - SOLD
Bachman & Associates is proud to represent the Thorne Ranch, located at the historic Townsite of Badito in Southern Colorado.
The Thorne Ranch Boasts two miles of the Huerfano River, bringing cool water from the Mountains. The River provides Senior Water Rights to the highly productive irrigated hay fields. At 1748 acres, there are multiple pastures in both the river bottom and dry ground providing adequate space and grass for a cattle operation.
Badito represents the oldest settlement in the region and was the river crossing on the Historic Taos Trail. It has been home to a Spanish Fort, numerous settlers and was at one time the County Seat. A True Historic Ranch of the Great American West.
Mountain View Ranch, Walsenburg - SOLD

Welcome to Brave Heart Ranch where luxury meets the country. The house is gracefully poised on a bluff overlooking the lush Cuchara River Valley in the shadow of the Spanish Peaks. There is plenty of room for the most discerning Buyer with over 5,000 square feet of living space and the fully fenced 165 acres to roam. From the river bottom, to sandstone rock formations amongst the evergreens, to the edge of the plains the land never ceases to impress.
The beautifully appointed home will accommodate large family gatherings or simply a couple allowing the balance of the home to be separated while not in use. Only one's imagination can limit the possibilities of this stunning property. Whether it be a full time residence, equine retreat or second home you will not be disappointed.
What Steps Do I Have to Take Before Purchasing a Hunting Property in Southern Colorado?
Give one of our experienced broker associates a call! We will guide you on the area. You need to ask them to be pre-qualified and to provide a pre-qualification letter. This free process will tell you how much you can afford, and which properties are in your price range.
Once approved, you can go back to your broker and tell them you are pre-approved and want to look at properties in their town. When you find your perfect hunting land, place an offer. Your broker will help you negotiate a fair price and connect you with a local real estate attorney to complete the process and close the deal. It will take a few weeks to complete the transaction, but you will own a beautiful hunting property in Southern Colorado once it is done. See our hunting land listings and videos below.