Bachman & Associates offers homes and property throughout Colorado! Let our knowledge and resources go to work for you! Visit us in our La Veta office!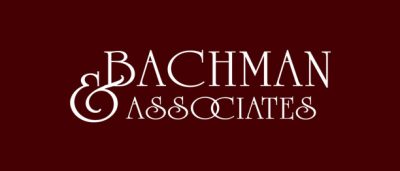 What It's Like: Picturesque, Historic, Laid-back
Known For: Designated Creative Colorado District, Outdoor Recreation, Scenery
222 S. Main Street, PO Box 50
La Veta, CO 81055
If you are looking for a quaint, outdoor lifestyle, you must stop by the Bachman & Associates office in La Veta, Colorado. Nestled in the foothills north of the Spanish Peaks, La Veta has an extensive selection of homes for sale. Properties range from small two-bedroom homes, land and even multi-million-dollar cattle ranches. There is a property for every taste and budget.
The La Veta downtown area has shops and historic buildings dating back to the mining days. Heavily influenced by art, explore the galleries lining main street and Ryus Avenue.
There is plenty to do in La Veta. Enjoy outdoor activities like hunting, fishing and hiking during the summer. When the snow comes, enjoy skimming at the local Cuchara Valley Ski area. If you want live entertainment, stop by and visit the La Veta Mercantile, Deer Print, or Francisco Center for Performing Arts. After the show, enjoy a bite to eat at any one of La Veta's excellent restaurants and diners.
Buying Real Estate in La Veta, Colorado
The first step is to call one of our experienced broker associates and visit our website. Here, you can browse all of our current homes for sale. Each listing includes multiple photos, a 360° interactive or video tour. Contact one of our local mortgage partners for a free pre-qualification letter when you find the property or properties you want to look at. That will give us a great starting point to dive into the searching process. If you're going to build your new home, our real estate agents will help you navigate the local regulatory process to obtain the permits and utilities you need to build your home.
Let out team help you find your perfect dream home, we will guide you through the contract process and explain the next steps.
The experienced real estate agents at Bachman & Associates will stay by your side throughout the home buying process. When you're done, don't be surprised to find you made a friend or two in the process.
Contact Bachman & Associates to schedule a visit or just learn more about the homes for sale in our local community.
"Nicole is a rock star real estate associate. When financing fell through on my purchase, her knowledge of local bankers in southern Colorado made the sale go through. Great service, great patience and a winning attitude makes Nicole the first person anyone should contact if buying or selling real estate in southern Colorado."
"We worked with Nicole to find a home. She helped us find the best option in our price range and kept at it, even when we were ready to give up. We highly recommend Nicole from Bachman."
"We are grateful to our Agent, Bob Reece. He worked tirelessly to help us search for and finally find a perfect mountain home. The professionalism, prompt responses, and attention to detail all made this an outstanding experience. Thanks Bob!"
"Annalee sold my house in less then 2 months. Her company was so professional. I was so thankful with all the knowledge she had of the area she made me feel completely comfortable with the whole process. I would recommend her to anyone in the Spanish peaks area."
"Deborah Ferrari worked very hard to understand our needs a thoroughly researched appropriate properties with a constant market change on new listings and those listings with status changes. She is very responsive and flexible. Always met our time expectations, we lived 3.5 hours away. I highly recommend her and would rely on her in a heart beat."
"Our property had been on the market for several years with many different brokers. Russell asked to list the property which luckily we did. The property is very remote and unusual with difficult access. Russell's optimism and extensive knowledge of the area resulted in a significant increase in the number of people coming and looking at the property. Russell understands our area, local market and customs better than anyone else. He has the equipment and enthusiasm to get people in to see the property when others have not. He is easy to deal with, pleasant, and a very hard worker. Our property is now sold!!"
"I would highly recommend Valrie, We interviewed 4 real estate agents, two with many more years of experience, but she brought her A game. She was always very responsive, knowledgeable and enthusiastic about our property. We appreciated that she really liked our home and was excited to list it. We had more than our share of challenges (none of our doing or hers) but she worked through them with professionalism."