Bachman & Associates offers homes and property throughout Colorado! Let our knowledge and resources work for you! Visit us in our Cuchara office!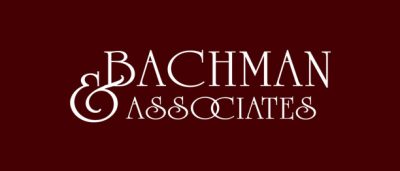 What It's Like: Charming, Laid Back, Quiet
Known For: Artists, Ranchers, Scenery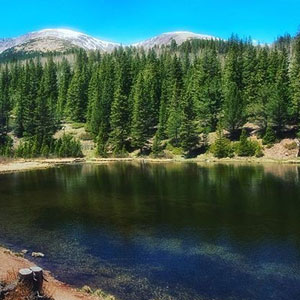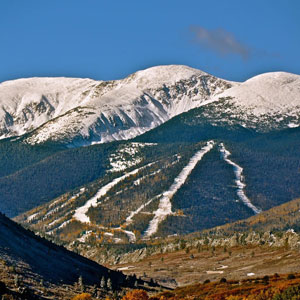 30 Cuchara Avenue
Cuchara, CO 81055
Nature is calling. Tucked between the San Isabel National Forest and the Cucharas River, the serene town of Cuchara presents residents and visitors with an ideal place for both rest and adventure. Its snowcapped mountains, sprawling forests and green fields make it the perfect place for hikers, campers and other outdoor enthusiasts. As a premier real estate company based in southern Colorado, Bachman & Associates understand the intrinsic appeal of the local area and all it has to offer.
If you aspire to own real estate in a beautiful town surrounded by lush landscapes, explore the homes for sale in Cuchara. When you buy a home here, you open up the world of hiking, fishing, hunting and camping that forms the town's personality. Residents and visitors love snowshoeing and cross-country skiing nearby, and the National Forest boasts one million acres of stunning Colorado scenery.
You can indulge in the local shops and restaurants in town or visit the West Spanish Peak. This historic site was one of two geological towers once used as guideposts for traveling Native Americans and pioneers. So if your passion lies with rich history and nature, Cuchara is ready for you.
Bachman & Associates offers lots and homes for sale in an area of southern Colorado that celebrates the incredible beauty of the natural world. Ranging from large houses surveying expansive land to lovely cabins with views of forests and mountains, the properties listed on our website constitute the best in the area.
Our MLS listings have impressive views of the Cuchara Pass Ranch, the Sangre De Cristo mountains, the West Spanish Peak and other stunning landscapes. Whether you want to invest in property, establish the perfect seasonal retreat or create your dream home, you will discover a beautiful place to live in Cuchara.
Bachman & Associates' team earns clients' business through communication and care. Since 1989, we have curated our listings to represent the most spectacular lots and homes for sale in southern Colorado. Buyers and sellers alike know that we understand their unique needs. We have demonstrated our knowledge, training, experience and work ethic to those who choose to partner with us. Call us at 719-742-5551 or contact us to use our extensive local knowledge and real estate experience to your advantage.
"Nicole is a rock star real estate associate. When financing fell through on my purchase, her knowledge of local bankers in southern Colorado made the sale go through. Great service, great patience and a winning attitude makes Nicole the first person anyone should contact if buying or selling real estate in southern Colorado."
"We worked with Nicole to find a home. She helped us find the best option in our price range and kept at it, even when we were ready to give up. We highly recommend Nicole from Bachman."
"We are grateful to our Agent, Bob Reece. He worked tirelessly to help us search for and finally find a perfect mountain home. The professionalism, prompt responses, and attention to detail all made this an outstanding experience. Thanks Bob!"
"It is hard to imagine a more thorough or efficient real estate agent than Mark Worgan. He provided us a timely evaluation of the local real estate market and value estimate for our property, which proved to be very accurate. We were pleasantly surprised with both the quickness and amount of the bids Mr Worgan generated after we listed the property. He provided valuable guidance throughout the process of negotiation and sale of the property. We attribute the successful sale to the expertise and services provided by Mark Worgen. On a personal note, He is involved in the local volunteer fire department, is an EMT, and is active in local theater productions among other civic endeavors which certainly enhances his appeal for both buyers and sellers of real estate property."