Bachman & Associates offers homes and property throughout Colorado! Let our knowledge and resources work for you! Visit us in our Walsenburg office!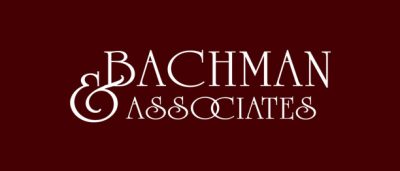 What It's Like: Historical Architecture, Artist Scene, Open Spaces
Known For: Far Out Murals, Friday Night Concert Series, Fishing
101 Main Street
Walsenburg, CO 81089
Walsenburg, Colorado, is a small town in Southern Colorado that offers a nice blend of hometown charm, spectacular scenery and plenty of wide, open spaces. If you are looking to escape the city or find a relaxing vacation home, you can find great real estate value here in Walsenburg. We offer a full range of properties, from small cottages and comfortable in-town dwellings to high-end homes with spectacular mountain views. We even have expansive ranches and recreation properties that are perfect for hunting and other outdoor activities. In the winter, you can enjoy skiing at the Cuchara Mountain Ski area. In the summer, enjoy hiking, hunting, fishing, and sightseeing. When you're hungry, you can visit the popular Serendipity or enjoy a full meal at George's Drive Inn, a local favorite.
Most people visit Walsenburg while traveling on the Highway of Legends Byway, an 82-mile-long scenic drive through the Spanish Peaks mountains. Founded in 1870 by Fred Walsen, Walsenburg formerly housed a productive coal mine, plenty of outdoor recreation and even a ghost town. Today, Walsenburg is a popular vacation destination and offers a wide range of houses for sale.
How to Buy Real Estate in Walsenburg
Discover our listings on the Bachman website and enjoy your virtual 360° tour or video tour of our many homes for sale listings. Your next step will be to visit a local bank or mortgage company to obtain a pre-qualification letter. This document will tell you what you can afford before starting the real estate shopping process.
One of our friendly and knowledgeable real estate agents will guide you through the buying process and introduce you to the local community. Bachman & Associates will do everything possible to make your home buying process as hassle-free as possible. Our agents will stay by your side through the stress of finding the right home, placing an offer, negotiating a final price and closing the deal. Our agents will also connect you with local companies to help make your move an enjoyable experience. At the end of the process, you will have a great new home and a new friend or two in your local community.
To learn more about our local community, view homes for sale or just stop and say hi. Visit our Walsenburg office or any other three locations in La Veta, Trinidad and Cuchara.
Current Real Estate In and Around Walsenburg
Tinaja Canyon Ranch is a beautifully crafted Territorial Style home in Walsenburg Colorado that sits gracefully alongside the historic, lush, spring fed Canyon. With the Spanish Peaks, Greenhorn, Blanca Cluster and Pikes Peak all rising from the plains to the west – the views, sunsets and idyllic western landscape are remarkable.
The original ranch house exists within the newly built main home, offering history, style and fine finishes. The large barn creates a family recreation space along with guest quarters, storage and a full kitchen. To finish off the impressive improvements, there is a stand alone bunk house that is magazine worthy! This working ranch offers corrals, piped water, good grass and ample usable land. This 528 acre property is a rare beauty and a once in a lifetime opportunity.
The main house is approx. 4,068 sf with 4 of the bedrooms and 2.5 baths. (the original ranch house completely updated and new wing constructed in 2018). Two wood burning fireplaces. Mechanical room and two large crawl/storage spaces. Approx. 800 sf of Trex deck.
"My experience with Lori Cordova was wonderful. I purchased my first home and Lori helped me every step of the way! From all the questions I had, to showing me houses, and just the overall support in the process! Thank you Lori for your professionalism!"
"Lori Cordova went above and beyond in helping us purchase a cabin in Southern Colorado. She was on top of every detail throughout the purchase process, and truly cares about her clients' needs. Thank you Lori!"
"Lori was fantastic, she stayed on top of things daily and kept in touch with me all the way through the entire process! Love them!!!"
"We had an excellent experience selling property through Bachman and Associates Real Estate thanks to our agent, Shanna Armijo. Shanna was very professional and helpful, and she always responded quickly to texts, calls, and emails. She paid attention to details, kept us updated through-out the process, helped negotiate a good price, and managed a smooth sale closure. We appreciate that Shanna was looking out for us and wanted us to be happy with the outcome. We were! We highly recommend Shanna Armijo and Bachman and Associates for real estate needs."