Bachman & Associates offers homes and property throughout Colorado! Let our knowledge and resources work for you! Visit us in our Trinidad office!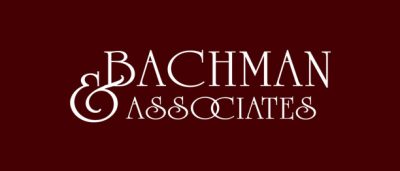 What It's Like: Historical Architectural, Extensive Western History, Mexican Cuisine
Known For: Fishers Peak State Park, Outdoor Recreation, Hunting, Local Shops, Art Community
132 E Main Street
Trinidad, CO 81082
Steep yourself in the glories of nature and historic architecture when you explore homes for sale in Trinidad. This charming town served as a stop on the Santa Fe trail in the early 1800s. The past's story is everywhere in the real estate of this excellently preserved Victorian city. Trinidad's downtown area possesses Italianate stonework facades that help lend the city a European appearance, all while surrounded by the thriving forests and mountains of the western United States.
Nature and Culture, All in One
In Trinidad, art and history take center stage. The town blends culture, the outdoors and community in a way that delights all who see it. You will find places to camp, hike, fish, and boat at Trinidad Lake State Park, or you can visit the galleries in town. The Louden-Henritze Archaeology Museum and the A.R. Mitchell Museum of Western Art, for example, give you two fascinating perspectives on the area. The town also loves hosting big events, including Santa Fe Trail Days in June, the Trinidaddio Blues Fest music series in the summer and the Colexico Film Festival in October.
Discover the Properties of Your Dreams
At Bachman & Associates, we offer exquisite homes for sale in Trinidad. The thriving city has homes and lots with gorgeous views. Imagine yourself resting on your balcony, looking out over beautiful sunrises and abundant wildlife, or gazing out at the view of Trinidad Lake from your backyard.
Our MLS listings advertise vacation spots and residences for rest or adventure. Trinidad offers ATV and hiking trails, camping, plenty of space for raising horses and an engaging downtown scene. Newer and older properties in a variety of neighborhoods, all with different advantages, allow you to nurture your hopes for a future investment, vacation house or home.
Bachman & Associates has served as the go-to source for real estate insight and advice since 1989. Whether you are buying or selling property, our team helps you achieve your real estate goals. With our extensive local knowledge, effective marketing strategies and up-to-date market analyses, you can trust us. To start a conversation with our team, call us at 719-742-5551 or contact us on our website. We smooth out the process of selling or buying property, so you have more time to enjoy your life.
"Rhonda Greene was our broker. She was amazing!! We we worried about not getting the property but she got it done. I recommend her to anyone that wants that property they thought they would never get. She's a go getter and very pleasant to work with. Great company, great people! You Rock, Rhonda!!!"
"Excellent real estate office. Rhonda was our agent and she is just as genuine as it gets. We had such a wonderful experience finding our property. Rhonda went above and beyond. I definitely recommend Bachman & Associates."
"Liz Gaylor made buying property in Trinidad painless and fun for my wife and I. This wasn't a big dollar sale, but we got all the attention and help we needed as if it was. Would recommend for others. Thanks Liz!"
"Debie Rohan was a delightful agent to work with in finding a property. We felt it was a privilege to have her help. She made us feel comfortable with the whole process, and she is knows the business. She was quick to communicate with us and researched the properties we were interested in. Our criteria for a home/property was a challenge for anyone to find, yet she found them because she understood what we were looking for and needed. We highly recommend Debbie for her skill and industriousness as a real estate agent."